Hello! And welcome to maybe the biggest sound enhancements projects ever!
What is XTREMEMusic™ Audio Enhancement?
• XTREMEMusic™ is a project started by us back in 2014 with the goal of giving android users the best audio quality possible form their devices. How? By mixing every Sound Engine ever made for android in one big project.
How does it's possible?
• In android devices there are some libraries in the System wich controlls how your device plays audio. When a company (e.g. Beats with its own Beats Audio) wants to insert in a specific device its own audio enhancements or engines it ask the manufacturer to include in its device some specific sound libraries that modifies how android plays sound files by adding their own proprietary effects. Since android is open source and so all its system files are avilable to everyone, it is possible to port those sound effects files to every android device and so, getting the same audio engines on all devices.
There is even an app! XTREMEMusic™ App!
This app does multiple things!
• Check if all the audio engines and components are working
• Get instant support by our community
• Enjoy up to 6 different proprietary and exclusive algorithms to make your sound fantatsic! To unlock all  features check out our pro app Here on Play store!
Well it's all great but, how to install?
It's easy actually but before we start, you must have a Rooted android device. If you do'nt know what root is, check this article. Ok now, let's get started
• Download XTREMEMusic™ zip from Here
• Or download  XTREMEMusic™ Magisk version from Here
• load the zip file in your device memory card
• Boot your device in Recovery mode
• Flash the download zip and enjoy your new sound!
Ok so, how does XTREMEMusic™ makes my device sound better?
• This mod Has lots of audio features and engines. Scroll below to learn more!
Beats™ Audio by Dr.Dre

More clear sound
More stereophony sound
Clear bass
Better sound frequencies yield
Sound Distortions reducer
No conflict with the equalizers!!
Pure Audio™ 
– Introducing the PureEQ,
a new system-level component that powerfully works on the output audio part of your phone
– Updated the Beats extras libraries to the latest one
– Updated the xLoud extras libraries to the latest one
– New audio parameters in the system/etc up to 3-5-5-3-8
– Less battery consumption
– Better compatibility with other mods
– Beats peqimages updated to solo/mixr headphones
– New 320 kbps conversion algorithm
– Clear sound
– No more track noise
– Beats™ Audio by Dr.Dre
– Audio Pure™ Control not to damage your hearing
– Also compatible with the headphones that don't support audio render of 60kHz
– Where possible, arrange for the conversion of the songs (in background) below 256 kbps to 320kbps
– During playback of songs / sounds make a soft frequency scaling to reduce noise and highlight the track
– It offers more powerful and closed bass
– Efficient even with stock headphones
– Improves a lot the audio call
– Enhance the speakers for playing music without headphones in high quality
Pon Audio 3
Dolby Digital Plus
Beats Audio Libs
Sony Clear Audio and XLoud libs
SRS Processing
DTS Processing
Viper4Android
Noozxoide EIZO-rewire™ PRO
XTREMEMusic™ Hi-Res Restorer!
Analyse your compressed music files (such as mp3, m4a…) one second before it's played the find and restore lost frequencies during file compression to bring you back a near lossless Hi-Res quality up to 32bit 192Khz!!
Harmforia Engine!
Vibeforium Engine!
ZeXshO X-Engine!
 Viper4Android
Enjoy near HIFI sound on your headphones. *Not all models supported*
★ Spectrum Extension ★
Make your music sound lossless with enhanced high frequencies.
★ x86 Platform Support ★
Viper4Android supports x86 (Atom/Core i3/i5/i7) platforms.
★ USB/Dock effect Support ★
ViPER4Android supports USB/Dock audio output.
★ Speaker Optimization ★
First effect for speakers. Try it yourself.
★ Channel Pan ★
Controls left/right channel output. Its not very useful unless your headphone is imbalance or faulty one side. It will be a cure for you.
★ Differential Surround / Haas Effect ★
This is an old feature which ViPER520 had removed from FX in early days.
But after many users requesting it, ViPER520 bring it back to FX
★ ViPER Fidelity Control ★
★ ViPER Bass ★
With different bass modes, you can have greater bass experience than before!
★ ViPER Clarity ★
With the latest Clarity mode selection, you can balance up heavy bass with high clarity audio that you can never imagine before!
★ Headphone Surround+ (VHS+) ★
With this VHS+, V4A made its way to achieve great surround technologies for Android.
★ Auditory System Protection (Cure Tech+) ★
★ Convolver ★
When an Impulse Response Sample(IRS) is loaded, V4A will process the sound to show the same characteristics of the loaded sample. Through Convolution, samples with effects such as equalizer, surround, reverberation, tube etc can be loaded.
Download and extract IRS files to /ViPER4Android/Kernel/
Samsung S7 Edge SoundAlive effects!
SoundAlive gives you a wide range of EQ options including 25 sound effects that enrich your listening experience for music, movies, games and even other apps. The effects are enabled by default in this MOD with a perfect balance!
Qualcomm Ported Snapdragon™ HW effects

Qualcomm HW effects are configured parameters of audio module/feature code running on Qualcomm® Hexagon™ DSP Core contained in Qualcomm® Snapdragon™ processors. The benefit is enhanced precision, sample rate, concurrency, and reduced power consumption while retaining standard Android APIs. Qualcomm Snapdragon and Qualcomm Hexagon are products of Qualcomm Technologies, Inc
Vivo Hi-Fi™ 3.0 libs!
Hi-Fi is the English acronym of high-fidelity, namely, high-fidelity and high-reproduction capabilities of sound. Hi-Fi stands for top performance in the field of music equipment. And Hi-Fi of vivo not only means excellent high-fidelity reproduction, furthermore, it stands for the brand attitude of professional ultimacy, paying attention to details and making lives better. vivo is the first brand in the world introducing Hi-Fi sound quality functions into smart phones.
Dirac HD Audio!
Dirac offers superior technology focusing on: – Best possible sound through digital signal processing based on decades of research – Tailored solutions for your product rather than generic sound effect!
Sony Ported XZ Premium Sound Processing!
ClearAudio+ Has all the Sony enchantments in one!
Clear Phase optimise automatically the clarity of the speaker sound
xLOUD boost the overall speaker sound!
Including the wonderful Sony DSEE-HX!
The Super Sony LDAC™
LDAC™ is a new audio technology from Sony that allows you to enjoy high quality wireless audio via Bluetooth.
With 3x the data transmitted, LDAC provides an enhanced wireless listening experience for all your music.
Basically, when you listen to music normally:
Loss in sound quality during transmission regarding current Bluetooth(SBC).
1. Down convert hi-res (96kHz/24bit) to CD (44.1kHz/16bit)
2. Then, SBC codec transmits less volume of the converted data
On the other hand, LDAC, the technology from Sony, achieves the sound quality maintenance at the time of transmission by the following points.
3x the data transmitted compared to existing wireless technology
Possible to maintain maximum bit depth and frequency of 96kHz/24bit
High compression efficiency and reproduction
Latest Huawei DTS Sound Processing

DTS Sound is a comprehensive audio solution for mobile entertainment, delivering a combination of unsurpassed entertainment for audio and video. With DTS Sound, the device can be tuned for peak performance so consumers can enjoy an expanded stereo image and maximum volume from internal speakers and an immersive virtual surround sound experience over headphones. To complete the audio experience, post processing techniques are implemented to restore rich detail lost during the compression process, provide bass enhancement and to deliver maximum and level volume across content.
Expands the sound image in both the horizontal and vertical planes beyond the physical speaker limitations.
Optimized low frequency performance for better bass response.
Improved volume output delivering maximum volumes and consistent volumes across content without creating clipping or distortion..
Really Hearable difference in sound processing: Really better sound Virtualization, Incredible Clearer and Stronger Bass and really clearer Vocalist voice.
Latest SRS Processing v3.0.0.8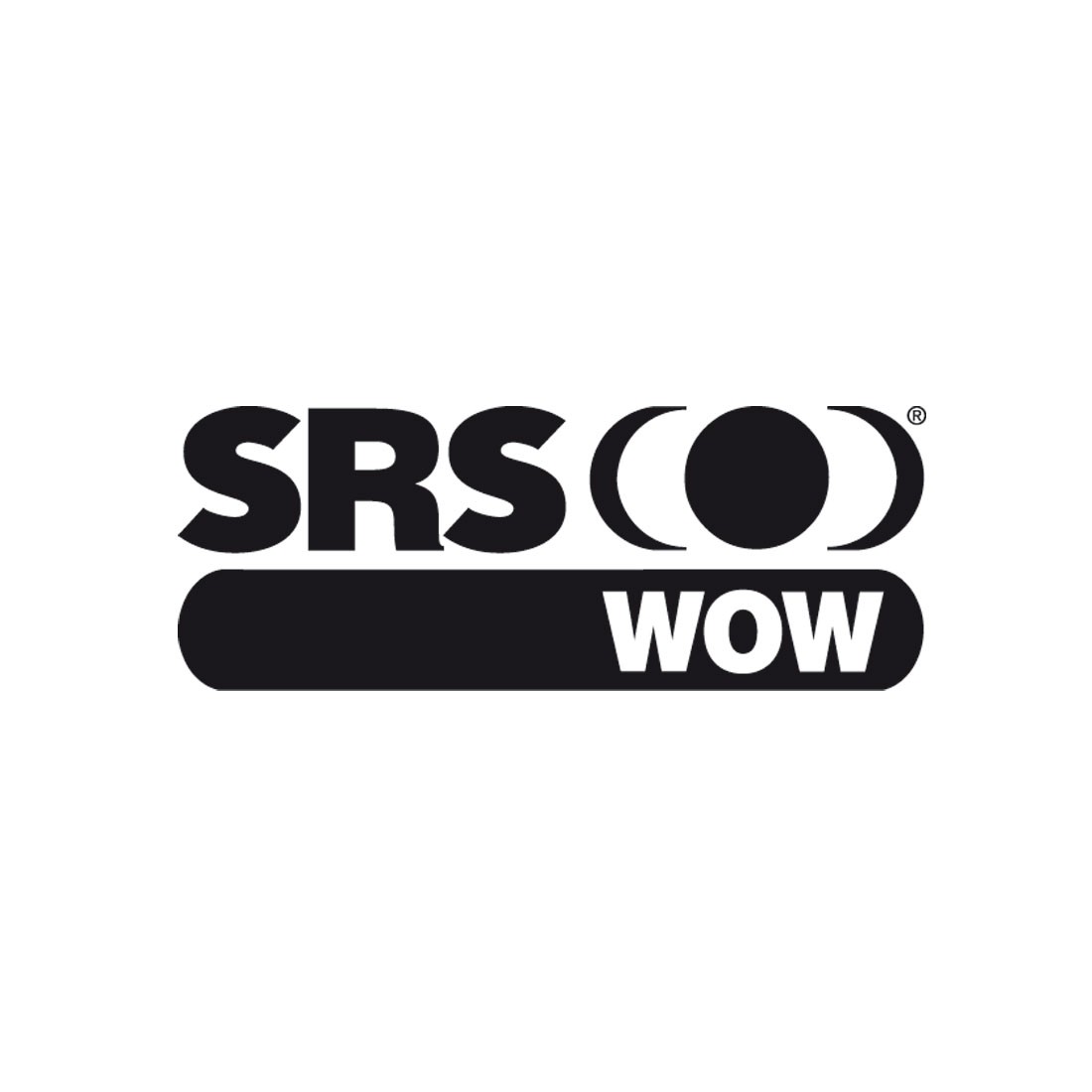 SRS Labs, Inc. was a Santa Ana, California-based audio technology engineering company that specialized in audio enhancement solutions for wide variety of consumer electronic devices. Originally a part of Hughes Aircraft Company the audio division developed the Sound Retrieval System technology, and in 1993 was separated off to form SRS Labs, Inc. Included SRS Features:
TruVolume
StudioSound HD
TruSurround HD
TruSurround XT
Headphone 360
TruSurround HD4
TruBass
Dialog Clarity
WOW HD
TruMedia
AwsesomeBeats!
enjoy the power of a Beats Audio fully enhanced by the Team Inferno!!
HTK® audio engine
" FLY on the MUSIC "
* Powerful ALSA
* Beats audio: with latest Beats audio engine of 2nd generation!
* DTS audio processing
* SRS audio: srs wowhd, srs truebass, srs trumedia,…
* Dolby digital plus audio effect from HUAWEI
* Harman Kardon
* xloud
* SONY audio: clearaudio+, clearphase, surround sound…
* SFORCE SURROUND 3D from sony phone
MegaBass!
-Louder output in headphones and speaker
-Bass enchantment
-Crispier,much clearer sound
-Not really much need for use dsp manager,although it cant be no harm in that
XTREMEMusic™ AudioFx!